We wanted to share a few exciting opportunities for our friends and fans to wrap up our Bingeworthy season.
Hurry up and get your binge on! The whole website, and our 400+ story archive, is open for browsing and commenting today until 10pm CDT. If you like what you see, you can get open access for as little as $1.99 for a 3-month membership or $4.99 for a full year! Members, AKA the Havok Horde, have voting privileges.
Anyone can comment on their favorite stories to give them a boost, but each star awarded is the equivalent of 10 comments! If you rate a story three stars (top rating), that's the equivalent of 30 comments. Reason enough to become a member, right?
You can read ALL our stories, but voting for the Bingeworthy Readers' Choice Award closes July 10th. Let your vote be heard!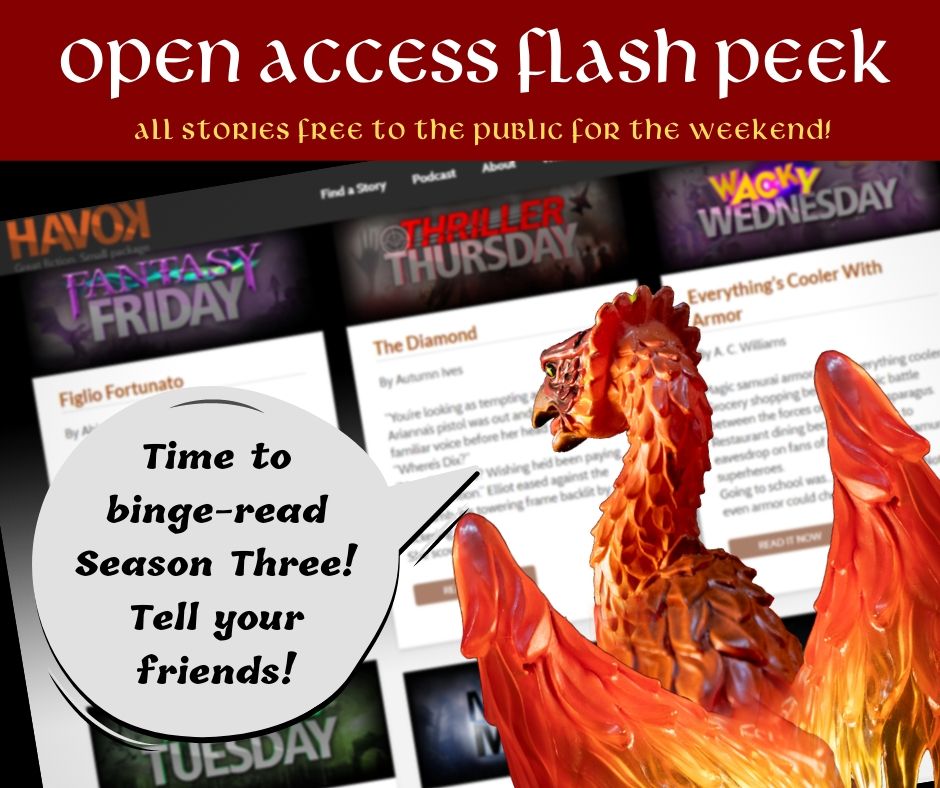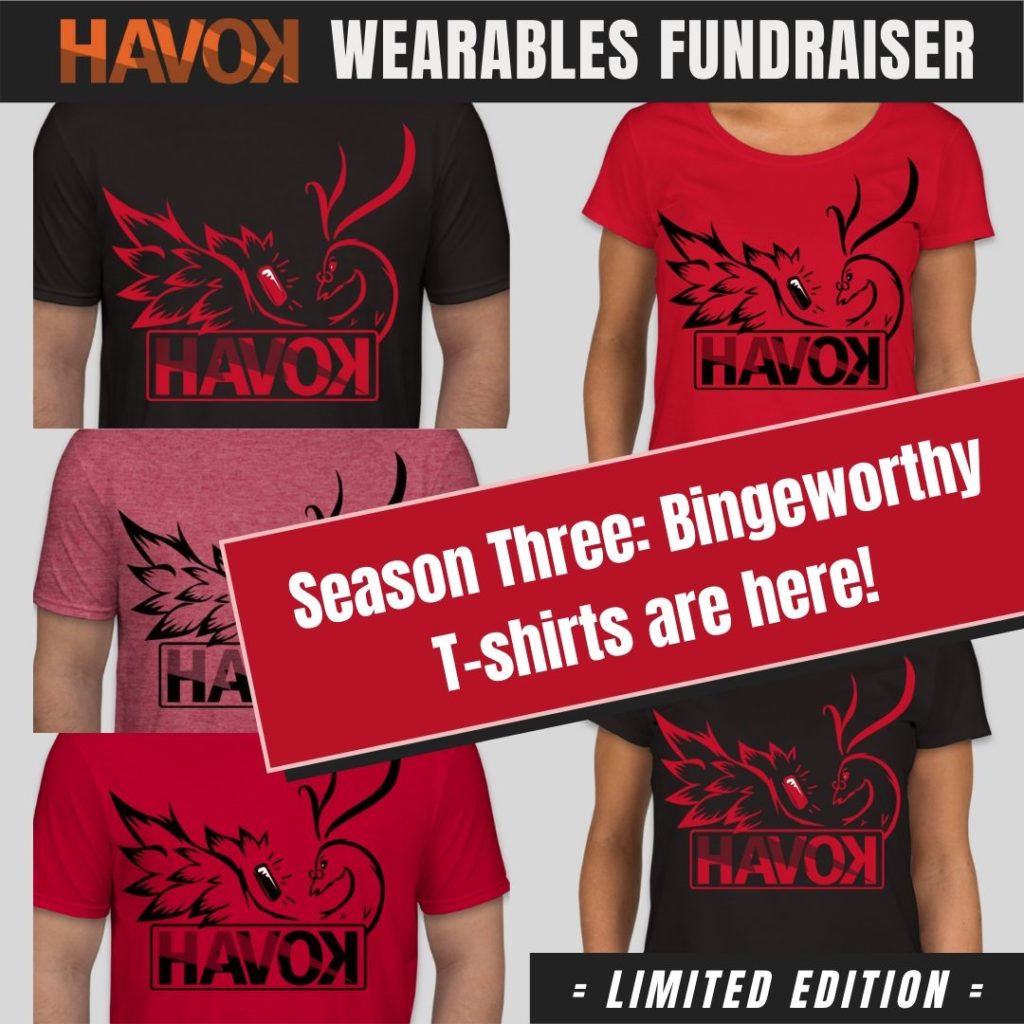 All of the proceeds fund our anthology, from its cover to formatting to author payments. The best part is if you buy a T-shirt, you get a complimentary copy of Season Three: Bingeworthy when it releases this summer!
Buy a shirt, get the ebook!
Buy a shirt, pay an author!
I wish the T-shirts came in my size.
At least your silhouette is ON the cover, Phenny.
Maybe you'll make Season Four: Sensational's cover, Ling.
Stay tuned, phoenix lovers, because later this month we'll announce the Anthology Finalists!