ATTENTION: Submissions will not be considered if our Submission Coordinators notice that you've missed any details from the guidelines below and on our main Submission Guidelines page. Use the template and check every item to ensure that your submission has the best chance for success.
Manuscript Formatting Guidelines
We only accept Microsoft word documents (.doc or .docx). We encourage authors to download and use this MS Word template, which contains the proper formatting as outlined below. Or if you prefer, use the free Google Docs word processing interface with this Google Docs template and export it as a Word file.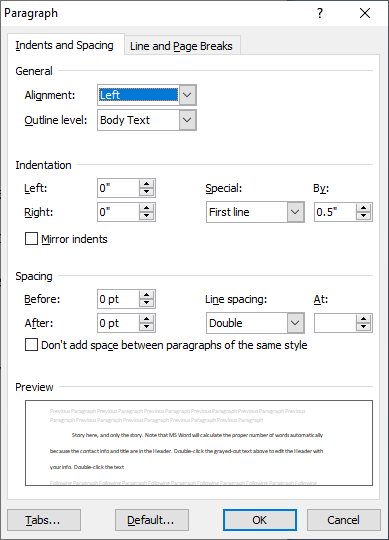 In the header of the document, left-aligned and single-spaced, include:
Your name (as you would like it to appear in print)
Your real name (if different)
Your contact information (phone number, email address, mailing address)
The title of your story
The word count (for the story only, excluding the title, your name, and your contact information)
The body of your story should be:
Double-spaced (no space between paragraphs)
Size 12 black Times New Roman font
1" page margins
Indented to 0.5″ using the ruler / paragraph settings (not a tab or five spaces)
File Name
Name your story file (.doc or .docx) as follows – <your last name>-<story title>-<monthly theme>
Example: Winch-My Amazing Story-Wild West.docx
If the theme is a combo with a slash ( "Rage/Peace" ) you can use a hyphen instead ( "Rage-Peace" ). Sometimes the submission form gets snarky about slashes.
Multiple & Simultaneous Submissions
You may submit more than one story to us at a time, but each document must be submitted separately.
Simultaneous submissions are fine with us. If your story is accepted elsewhere, please email our Submissions team (submissions (at) gohavok.com) and let them know you would like to withdraw your submission.
Now that you know how to properly format your manuscript, see our Submission Guidelines page for where to send it!
Or, if you've done this before, our SUBMISSION FORM is here.