Many hands make light work. And no place is that more true than at Havok!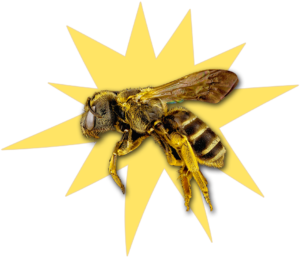 We have an amazing, completely volunteer staff called the Havok Hive, who use their time and talents to bring the world great flash fiction every weekday. They go through hundreds of submissions, polishing 20+ stories each month, creating two bi-annual anthologies, and providing the marketing and operations support to make it all run seamlessly.
Because life can get crazy, and because we believe in mentoring authors and editors, we're always looking for potential Hivers to add to our collective. We offer our staff opportunities to learn valuable new skills, the chance to give back to our speculative flash fiction writing community, and qualifying stories from our staff are published on our website and in our anthologies.
If you think you have what it takes, or you're interested in learning on the job, complete the form below to let us know you're interested. Even if we don't have something immediately available, we can let you know when a position suited to your talents and interests becomes available.
P.S. If you have any trouble using this form, email social (at) gohavok.com and let us know.