At Havok, we love stories and the people who write them. This month, on Story Behind the Story, we thought we'd ask our Featured Authors for Havok's upcoming Season One: Rebirth anthology where they get their ideas.
Without further ado, here are their answers.
---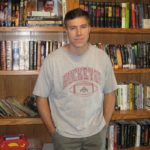 I feel honored to have two stories in this anthology. The first, A Symphony of Words, was largely inspired by the New Horizons mission and the timing of its flyby of Ultima Thule. I knew the story was to be published the same day as the flyby, so thought, "Hmm… maybe something about a small-but-significant deep space probe?"
The second story, Proteus, is a sequel (of sorts) to a story I wrote a few years back called Graxin. Both take place on a lonely moon of Neptune and include a dash of horror. Mostly I wanted to check in with that place again. See what's going on now.

---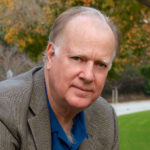 Story ideas are always hovering around me, like a swarm of gnats, so I'll grab one and see if it can go further. If it doesn't, I wash my hand and grab another gnat. For Three Wishes, I snatched an old formula (Aladdin's Lamp) and asked myself what I could do to give it a new twist. Bzzzz… there's another one. I have to go now!

---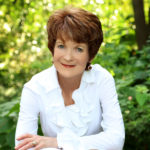 My story ideas come from news headlines, dreams, and lots of people-watching. This flash fiction story came from a what-if… a retired PI proves he still has what it takes to nail a bad guy.

---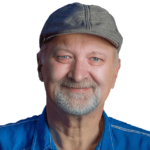 The story idea for Born to Ruin came from a lot of places. On my first visit to China, I was in a remote desert when a young girl, age 12—the same age as my own daughter—stopped and begged me in broken English, "Will you . . . please . . . save my life." At the time, I had no idea about how the government was dealing with these indigenous people, and so I wanted to try to capture this in a story. I lived in Shanghai for awhile, and when I added my experiences there—the story kept demanding to be written.

---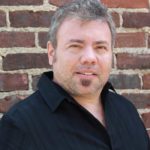 The idea of a place that supernaturally strips away bad habits, old lives, to make way for new, better ones has been rolling around my head for a while. How nice it would be to so easily get out of a rut, to instantly become the person you really want to be! But what if you're not quite ready, or some of the things you need to shed facilitate good aspects of your character? I wanted to explore these things a bit. I also like the analogy between such a place and being born again, of completely embracing God's promises and being renewed. I think there's a bigger story here, but I sure enjoyed getting a taste of it with One Last Time.

---
We can't wait until the Season One: Rebirth anthology debuts and we get to share these fantastic stories with you! Between our Featured Author stories, our winning Season One stories, and a selection of staff stories, it's sure to be an epic collection of flash fiction.