April is springtime, so what better time to reveal a cover sporting such pastel glory?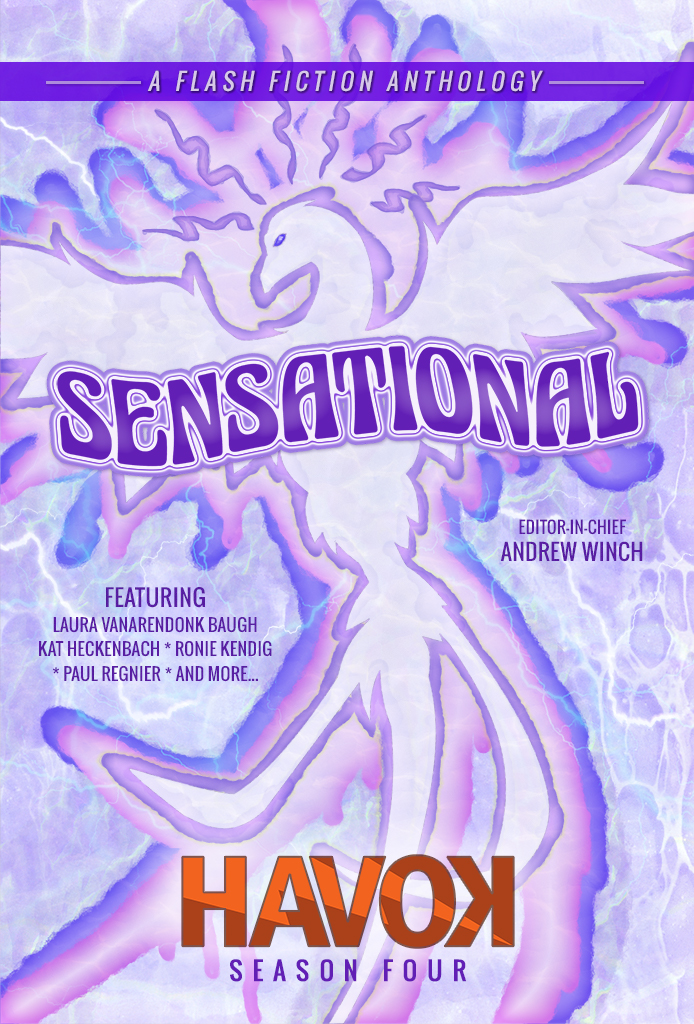 This anthology features forty-nine stories by thirty-eight fabulous flash fiction authors.
Laura VanArendonk Baugh
Kat Heckenbach
Ronie Kendig
Paul Regnier
Kaitlyn Carter Brown
Daleen Cowgar
Teddi Deppner
Michael Dolan
Kaitlyn Emery
J. L. Ender
Michael Erasmus
Patrick M. Fitzgerald
R. F. Gammon
Ronnell Kay Gibson
Lisa Godfrees
Savannah Grace
Beka Gremikova
Cassandra Hamm
Rachel Ann Michael Harris
Rachel Kimberly Hastings
Lauren Hildebrand
Rachael Kemme
Andra Marquardt
L. G. McCary
Leslie L. McKee
Yaasha Moriah
Linda Jane Niedfeldt
Hannah Robinson
Isabella Roh
Linda Sammaritan
Kristiana Sfirlea
Michael Teasdale
Izzy Varju
Nathan Veyon
Cynthia Wilfert
A. C. Williams
Sarah Wilson
Andrew Winch
April is Launch Month!
Join us for a launch party on Friday, April 23 (details will be posted on social media and announced to our mailing list) to pre-order your copy. Sensational: Havok Season Four will be released April 30, 2021.