Did you know?
Havok runs on seasons.
January to June 2019 was Season One: Rebirth
July to December 2019 was Season Two: Stories That Sing
January to June 2020 was Season Three: Bingeworthy
July to December 2020 is Season Four: Sensational
---
Did you know?
We publish an anthology to celebrate the best stories of each season.
We select five stories (one for each weekday) every month of the season . These thirty stories are our "anthology winners."
Our first two anthologies are available for purchase on Amazon.
Our Season Three anthology releases soon!
Our Season Four anthology will release March 2021.
---
Did you know?
Each anthology has Featured Authors.
Our upcoming Season Three: Bingeworthy anthology is no exception.
Season Three features stories by three award-winning, bingeworthy authors, who have written stories specifically for Havok. If you haven't read any of their books yet, we highly suggest you do soon. Who knows? You might just find your new favorite author!
---
Bingeworthy Featured Authors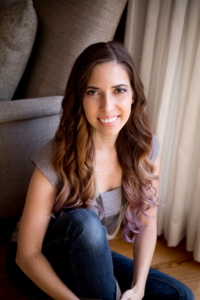 Julie Hall is a USA Today Best-Selling author of the YA fantasy LIFE AFTER series which won the 2017 Wishing Shelf Book Award, 2018 Realm Makers Alliance Award, was a finalist in the 2018 ACFW Carol Awards, and other honors. Prior to writing her first novel, Julie worked in the entertainment industry as a film publicist and at The National Geographic channel. She currently lives in the Denver area with her husband, daughter, and two fur babies. When she's not hitting the slopes she is hard at work writing stories that deliver epic book hangovers.
Connect with Julie through her website, Facebook, Instagram, or Twitter.
Pre-order Stealing Embers, releasing September 22nd.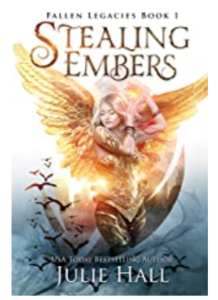 ---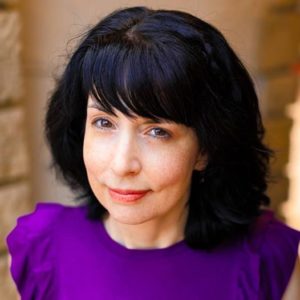 In the wake of her thrilling past as a theatre student, restaurant hostess, nurse aide, and newspaper writer, Carrie Anne Noble now crafts enchanting fiction for teens and adults. Her award-winning debut novel THE MERMAID'S SISTER was called a "must read" by Publishers Weekly. Her second novel, THE GOLD-SON, recounts the adventures of a teenage leprechaun. Her work has appeared in Deep Magic E-zine and Splickety Magazine, as well as on the Folklore Thursday website. Carrie lives in rural Pennsylvania, where she enjoys taking walks, letting her imagination run wild, and hosting the occasional tea party.
Connect with Carrie Anne on her website, Facebook, Instagram, or Twitter.
Purchase her recent release, Gretchen and the Bear, on Amazon.

---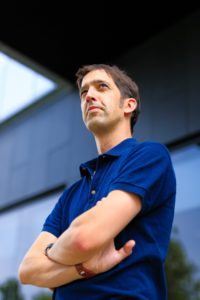 Steve Rzasa doesn't slay monsters, but he defeats word count goals and vanquishes overdue books. He's the author of many novels of science-fiction and fantasy, gobs of short stories, and when he's not writing, he's running a library in Wyoming.
Connect with Steve through his website, Facebook, or Instagram.
Read Mercury on Guard, recent winner of the Realm Award for Supernatural Fiction.
---
Did you know?
Each anthology has exclusive stories written by some of our Havok staff.
Our upcoming Season Three: Bingeworthy anthology is no exception. Here's the line up for our upcoming anthology:
Bingeworthy Staff Features
"A Healing Touch" by R.F. Gammon
"Certified Allergen Free" by Lisa Godfrees
"In Search of the Magma Heart" by Michael Dolan
"Patch" by Elizabeth Liberty Lewis
"Seven Canisters of Dark" by Tracey Dyck
"The Advantages of Being Human" by Cathy McCrumb
"The Fountain" by Teddi Deppner
"The Lamest Superpower" by Ronnell Kay Gibson
"The Potion Maker" by Rachel Ann Michael Harris
"The Run" by Savannah Grace
"The Ways of War" by Madison Brown
"Tower of a Thousand Doors" by J. L. Ender
"What Comes Next" by Andrew Winch
---
Did you know?
Our anthology cover reveal is coming soon.
Stay tuned!