With the upcoming release of our Season Two: Stories That Sing anthology, we wanted to take a moment to introduce the fabulous Featured Authors we have lined up for the anthology.
It is our privilege to have multi-published, award-winning Jill Williamson in our line up. Jill has written everything from epic fantasy to middle-grade science fiction. She's here today to talk about the newest release in her dystopian Safe Lands series. Please welcome Jill and say "hello!"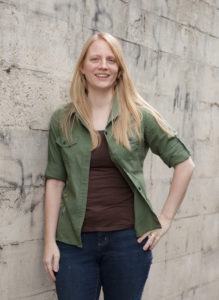 ---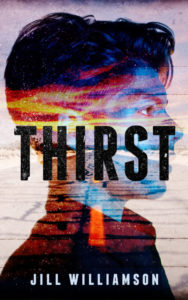 The end of the world is only the beginning.
A waterborne disease has contaminated the world's fresh water, decimating the human race. Seventeen-year-old Eli McShane and his friends flee the chaos and violence in Phoenix and journey north toward the rumored location of a safe water source. They add several to their number, including the mysterious Hannah, who is being hunted by a dangerous man. Desperation brings out the worst in many of the travelers, infecting even those closest to Eli. When division comes, will he be able to hold his group together or will each fall victim to their own thirst for survival?
Join some old friends from Glenrock and Jack's Peak in this thrilling first book of the Thirst Duology. Best-selling author Jill Williamson has brought back the breathtaking suspense of The Safe Lands series in this chilling prequel that will leave readers panting for the next installment.
---
We asked Jill about the inspiration behind Thirst. Here's what she had to tell us:
A few years back, my ladies Bible study group completed Beth Moore's study on the book of Daniel. As we learned about the young royals who were taken from Jerusalem to be inducted into the Babylonian culture, Beth asked us to imagine some teenage boys we knew, and how they might cope if whisked away from home and thrown into a Babylonian culture. This train of thought sent me brainstorming Captives. I wanted to tell the story of three brothers, Mason, Levi, and Omar, and how each reacted differently to such an experience.
Thirst is a prequel to Captives and the rest of The Safe Lands trilogy. It tells the story of the apocalyptic event that eventually leads to the creation of The Safe Lands. I started this story when I started Captives. I wanted to understand the backstory of the dystopia I was creating. The apocalyptic story was so interesting, I later wrote it one chapter a week on my author blog in conjunction with a series I was writing on the Go Teen Writers blog. Once I had the draft done, I knew I had to complete the project at some point. That finally happened last fall.
---
The Safe Lands trilogy
---
Follow Jill Williamson on social media: Facebook | Instagram | Twitter
I love stories, but when life gets busy, there isn't always time to read a novel. That's what makes flash fiction and Havok so magical. You can enjoy a wide variety of stories anytime, anywhere. ~Jill