Our Stories That Sing season theme is a bit different than usual, since there is an element outside the story that you will weave into the story in some way. There are so many fun songs from each decade to choose from, and this page is designed to equip you and answer questions about the theme.
NOTE: Season Two is CLOSED FOR SUBMISSIONS. This page is for reference only.
Want to See an Example?
Sometimes it helps to see what we're looking for. Read Mision de la Noche for one way to integrate a song into a flash story.
Can you tell which song it was based upon? (Hint: it's a 1970s classic from the Eagles.)
What do we mean by "stories inspired by a song"?
The story is related to a song via an obvious, recognizable element (great balls of fire, some jailhouse rock, a yellow submarine, the eye of a tiger, a stairway to heaven)
The story's theme matches the tone, mood, or topic of a song (loneliness, government oppression, loss of love)
The story re-imagines events that could have inspired the song to be written (aka a fictional song origin story)
Listening to the song gives you a story idea, even though it isn't directly obvious that the two are related
As you can see, the only real requirement here is that a specific song is involved with the creation of the story. We have months dedicated to songs from the '50s, '60s, '70s, '80s, and '90s, so if your song falls outside those decades, you can submit it to December's "Open Mic Night".
Story Prompts
We post story prompts specific to our themes on Instagram at #gohavokauthors (and on Facebook, too). They are provided to jumpstart your creative juices, and you are free to use any details you like or to come up with something totally different. Here's some examples: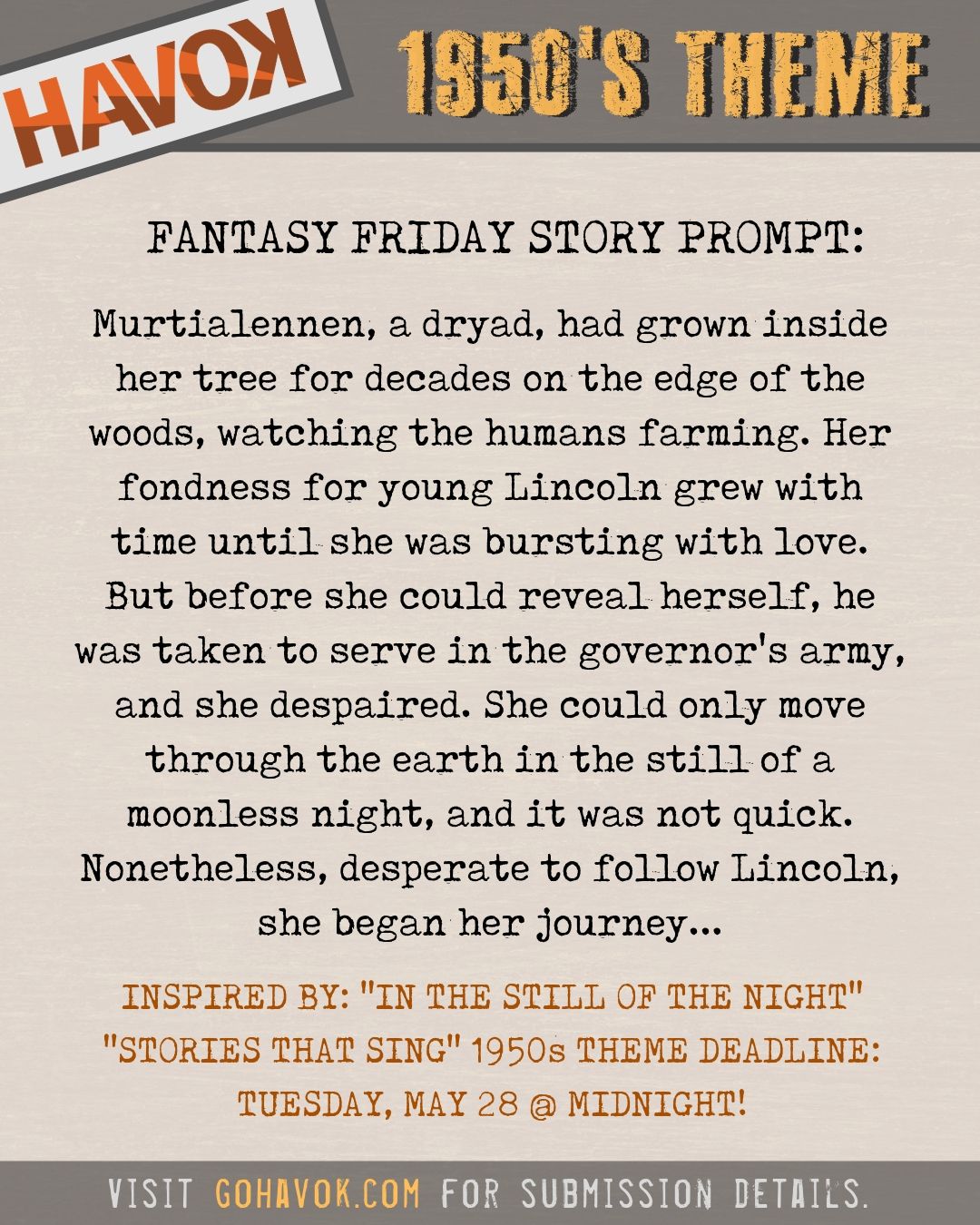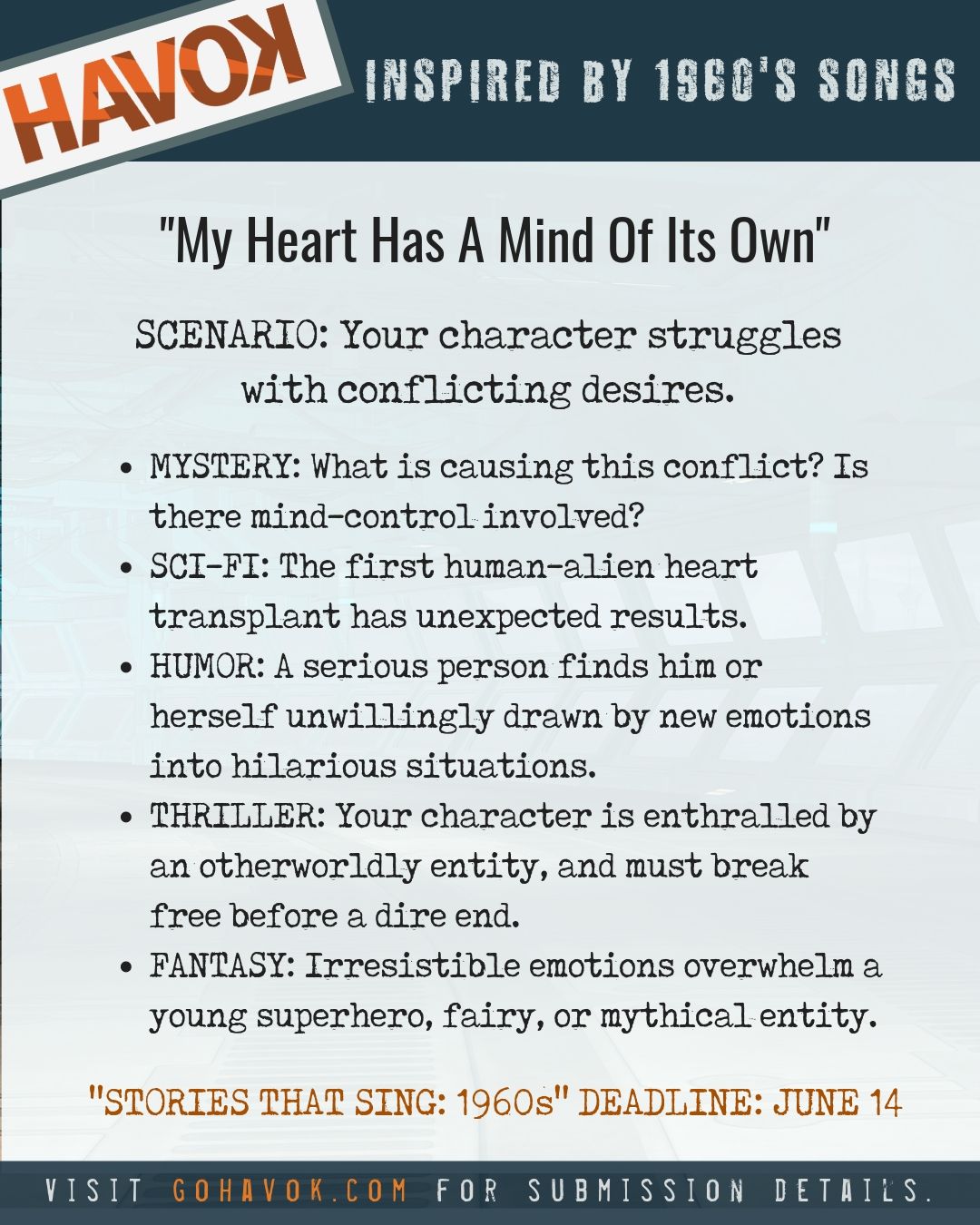 Online Song Resources
Keep an eye on the submission deadlines for each month at the Season Themes page. Submit early for best chances!